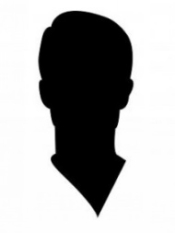 Content: BIBLIO
SortPubli: byDateDesc
Publityp: ALL
Filter Corrresp: ALL
PubliLang: ALL
Decade: ALL
Tōru Tani
1954
Bibliography
Biography
Work & ideas
Literature
CORRESP
ALL
BOOKS
BOOKED
ARTJRNL
BYTITLE
CHRONO
ANTICHRONO
(2014) Kanbunkasei no tetsugaku: Philosophy of Interculturality, Kyoto, Bunrikaku.
(2010) "Appearance", in: Sepp Hans Rainer, Embree Lester (ed), Handbook of phenomenological aesthetics, Cham-Heidelberg-New York-Dordrecht-London, Springer, pp.17-24.
(2013) "Reading and rereading the "Ideen" in Japan", in: Nenon Thomas, Embree Lester (ed), Husserl's Ideen, Dordrecht, Springer, pp.19-33.
() "Heimat und das Fremde", Husserl Studies 9 (3), pp.199-216.
() "Life and the life-world", Husserl Studies 3 (1), pp.57-78.