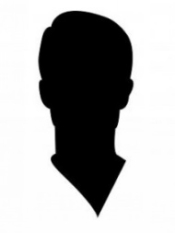 Content: BIBLIO
SortPubli: byDateDesc
Publityp: ALL
Filter Corrresp: ALL
PubliLang: ALL
Decade: ALL
Bernard Stiegler
Bibliography
Biography
Work & ideas
Literature
CORRESP
ALL
BOOKS
BOOKED
ARTJRNL
BYTITLE
CHRONO
ANTICHRONO
(2009) Technik und Zeit: Der Fehler des Epimetheus, Zürich, Diaphanes.
(2009) Die Logik der Sorge: Verlust der Aufklärung durch Technik und Medien, Berlin, Unseld.
with Derrida Jacques (2006) Echographien: Fernsehgespräche, Wien, Passagen.
(1996) "Etre-là-bas: phénoménologie et orientation", Alter: Revue de phénoménologie 4, pp.263-277.
(2016) "Lo schermo di scrittura", Rivista di estetica 63, pp.121-129.
(2018) "Transcendental imagination in a thousand points", in: Loeve Sacha; Guchet Xavier; Bensaude-Vincent Bernadette (ed), French philosophy of technology: classical readings and contemporary approaches, Dordrecht, Springer, pp.299-314.
(2017) "Escaping the anthropocene", in: Magatti Mauro (ed), The crisis conundrum: how to reconcile economy and society, Basingstoke, Palgrave Macmillan, pp.149-163.