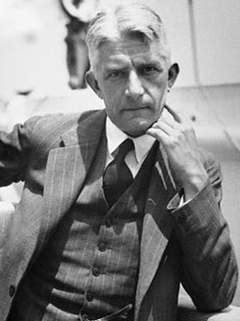 Content: BIBLIO
SortPubli: byDateAsc
Publityp: ALL
Filter Corrresp: ALL
PubliLang: ALL
Decade: ALL
Wolfgang Köhler
1887-1967
Bibliography
Biography
Work & ideas
Literature
CORRESP
ALL
BOOKS
BOOKED
ARTJRNL
BYTITLE
CHRONO
ANTICHRONO
(1909) Akustische Untersuchungen. I., Leipzig, Barth.
(1920) Die physischen Gestalten in Ruhe und im stationären Zustand, Braunschweig, Vieweg.
with Wertheimer Max, Goldstein Kurt, Koffka Kurt, Gruhle Hans (1923) Psychologische Forschung 4.
(1923) "Zur Theorie des Sukzessivvergleichs und der Zeitfehler", Psychologische Forschung 4, pp.115-175.
(1928) "Carl Stumpf zum 21. April 1928", Kant-Studien 33, pp.1-3.
(1966) The place of value in a world of facts, New York, Mentor.
(1968) Werte und Tatsachen (edited by Selbach Ottilie C), Dordrecht, Springer.
(1971) The selected papers of Wolfgang Köhler, New York, Liveright.
(1996) "Conversations in Germany [april 28, 1933]", in: Hentschel Klaus (ed), Physics and national socialism: an anthology of primary sources, Basel, Birkhäuser, pp.36-40.
(2000) Psychologie de la forme: Introduction à des nouveaux concepts en psychologie, Paris, Gallimard.