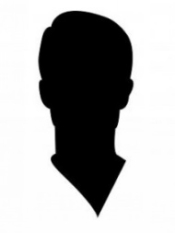 Content: BIBLIO
SortPubli: byDateDesc
Publityp: ALL
Filter Corrresp: ALL
PubliLang: ALL
Decade: ALL
Günter Figal
Bibliography
Biography
Work & ideas
Literature
CORRESP
ALL
BOOKS
BOOKED
ARTJRNL
BYTITLE
CHRONO
ANTICHRONO
with Gander Hans-Helmuth (2009) Heidegger und Husserl: Neue Perspektiven, Frankfurt am Main, Klostermann.
(2015) Aesthetics as phenomenology: The appearance of things, Bloomington, Ind., Indiana University Press.
(2017) Freiräume: Phänomenologie und Hermeneutik, Tübingen, Mohr Siebeck.
with Espinet David, Keiling Tobias, Mirkovic Nikola (2018) Heideggers "Schwarze Hefte" im Kontext: Geschichte, Politik, Ideologie, Tübingen, Mohr Siebeck.
(2013) Martin Heidegger: Phänomenologie der Freiheit, Tübingen, Mohr Siebeck.
(2009) Zu Heidegger: Antworten und Fragen, Frankfurt am Main, Klostermann.
(2012) "Hermeneutical phenomenology", in: Zahavi Dan (ed), The Oxford handbook of contemporary phenomenology, Oxford, Oxford University Press, pp.525-544.
(2007) "Modelle und Intensitätsgrade: Zur Phänomenologie der Begriffsbildung und zur Begriffsbildung der Phänomenologie", Deutsche Zeitschrift für Philosophie 55 (5), pp.669-678.
(1982) "Selbstverstehen in instabiler Freiheit: Die hermeneutische Position Martin Heideggers", in: Birus Hendrik (ed), Hermeneutische Positionen: Schleiermacher – Dilthey – Heidegger – Gadamer, Göttingen, Vandenhoeck & Ruprecht, pp.89–119.
(2000) "The region of being in word and concept", Continental Philosophy Review 33 (3), pp.301-308.
(2012) "Sichtbar verständliche Dinge", in: Melle Ullrich, Breeur Roland (ed), Life, subjectivity and art: Essays in honor of Rudolf Bernet, Dordrecht, Springer, pp.145-156.
(2014) "Tautophasis: Heidegger et Parménide", Les Cahiers Philosophiques de Strasbourg 36, pp.45-58.